POLTRAMP YARD S.A. is committed to being a leader in the shipbuilding industry and providing the highest level of service. One of the next steps in this direction was to create an ELECTRIC DEPARTMENT in 2016. What distinguishes this department from many others is its self-sufficiency. In practice, this means that the ELECTRIC DEPARTMENT is able to provide a full package to ship:
Documentation
Electrical documentation for switchboards and complete systems,
Switchboards
Make electrical switchboards and control panels
Integration
Integrate our systems with systems provided by other companies
Installation
Make complete electrical installation on board
Land-based switchboards
Perform land-based electrical switchboards on the basis of IEC standards
Testing
Make out tests and pass ready systems for the owner and classification societies
We are able to offer our customers products since the idea came into being by designing, installing and commissioning.
We provide services and technical support at home and abroad. We have the knowledge and authority to carry out tests using measuring instruments for other customers. After the tests we can issue appropriate certificates. Measurements are made on professional measuring devices certified by companies such as: Sonel, Metrel, Fluke.
To make it all possible, POLTRAMP YARD S.A. started employing experienced people as well as young employees who are not afraid of the latest technology and difficult tasks.
This combination of professional experience, desire for development and ambition has created several dynamically developing groups: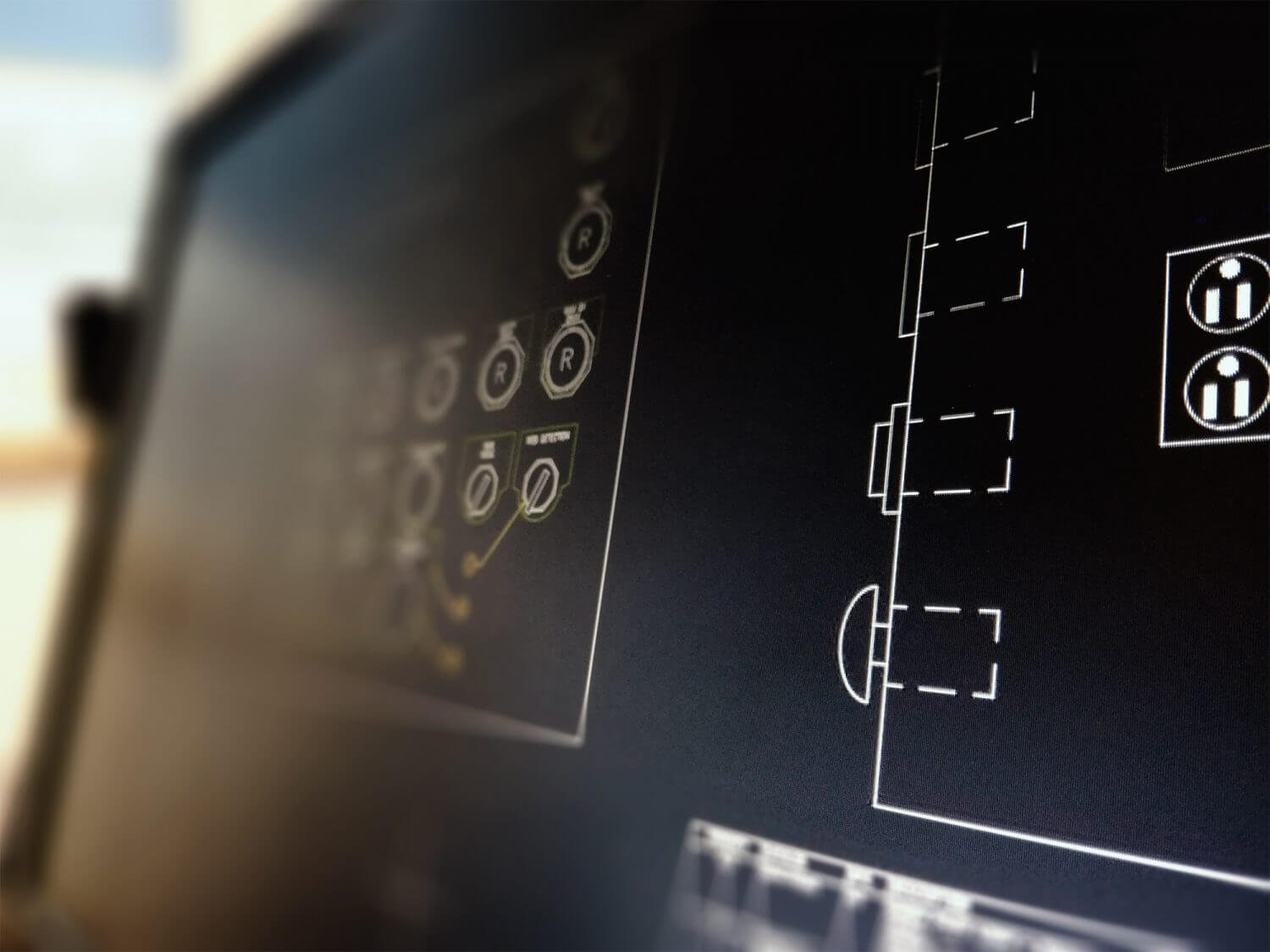 Design Office
The design office consists of engineers who know the rules of classification society as well as IEC 61439, DNV GL for shipbuilding and maritime industries. This knowledge allows you to carry out even the most advanced projects in accordance with applicable regulations and requirements. The experience of our designers covers both the construction, repairs and reconstruction of various ships.
Through continuous training, our engineers are up to date with state-of-the-art maritime solutions – from companies such as:
Schneider Electric, ABB, Kentec, Deiff PMS, WAGO.
In the field of electrical project preparation, our engineers can offer you:
Preparation of complete electrical documentation for new building ship,
preparation of documentation of main switchboard , auxiliary and control switchboards,
design of advanced control systems,
preparation of documentation electrical drives based on frequency converters,
supervising the performing of electrical installations and systems,
changes in documentation to current requirements and standards.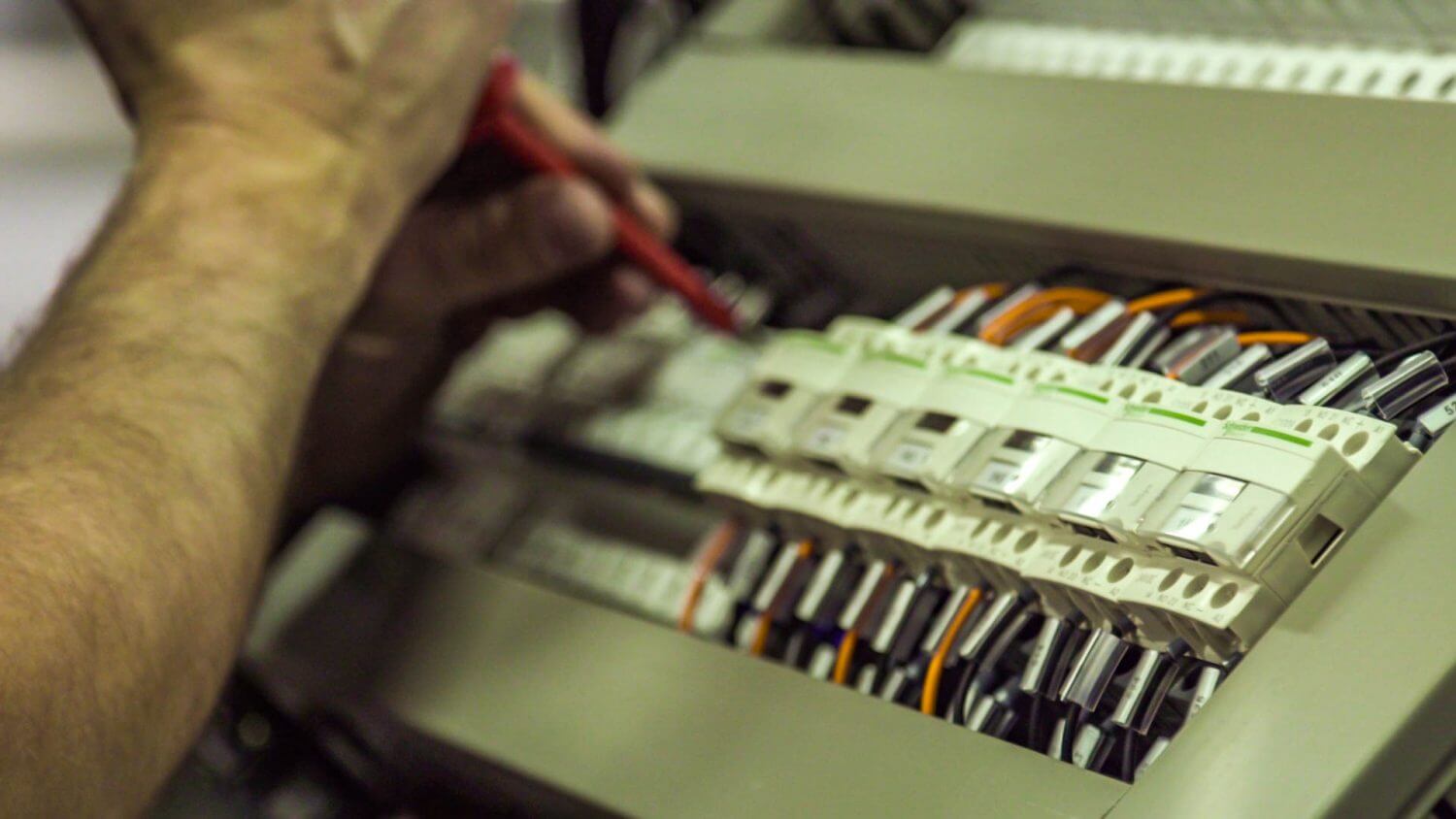 Electric Workshop
The workshop is responsible for the construction of avarious types of electrical switboard in accordance with the applicable IEC standards. The workshop is equipped with state-of-the-art equipment and tools that allow you to work efficiently and at a high level.
For the construction of distribution board, main and auxiliary switchboard we mainly use materials from companies such as:
Schneider, Siemens, ABB, Wago, Phoenix Contact, Mitsubishi, Cubic, Rittal, Eldon.
All these companies are leaders in the electrical industry, which ensures that our products meet the high standards of the ship owners.
In main switchboards we install Deif appliances, such as the latest version of the PPM-300, which not only protect generators but also supervise the operation of the ship's power plant. In addition to main switchboards and distribution board, we also make control switchgears and starters box for electric motors.
These products can be manufactured by us using proven relay relays or by advanced PLCs, HMI panels and frequency converters.
We perform a comprehensive electrical test of equipment and switchboards using a DC voltage of 6kV and up to 5kV AC, continuity test up to 25A, insulation resistance, grounding resistance and others.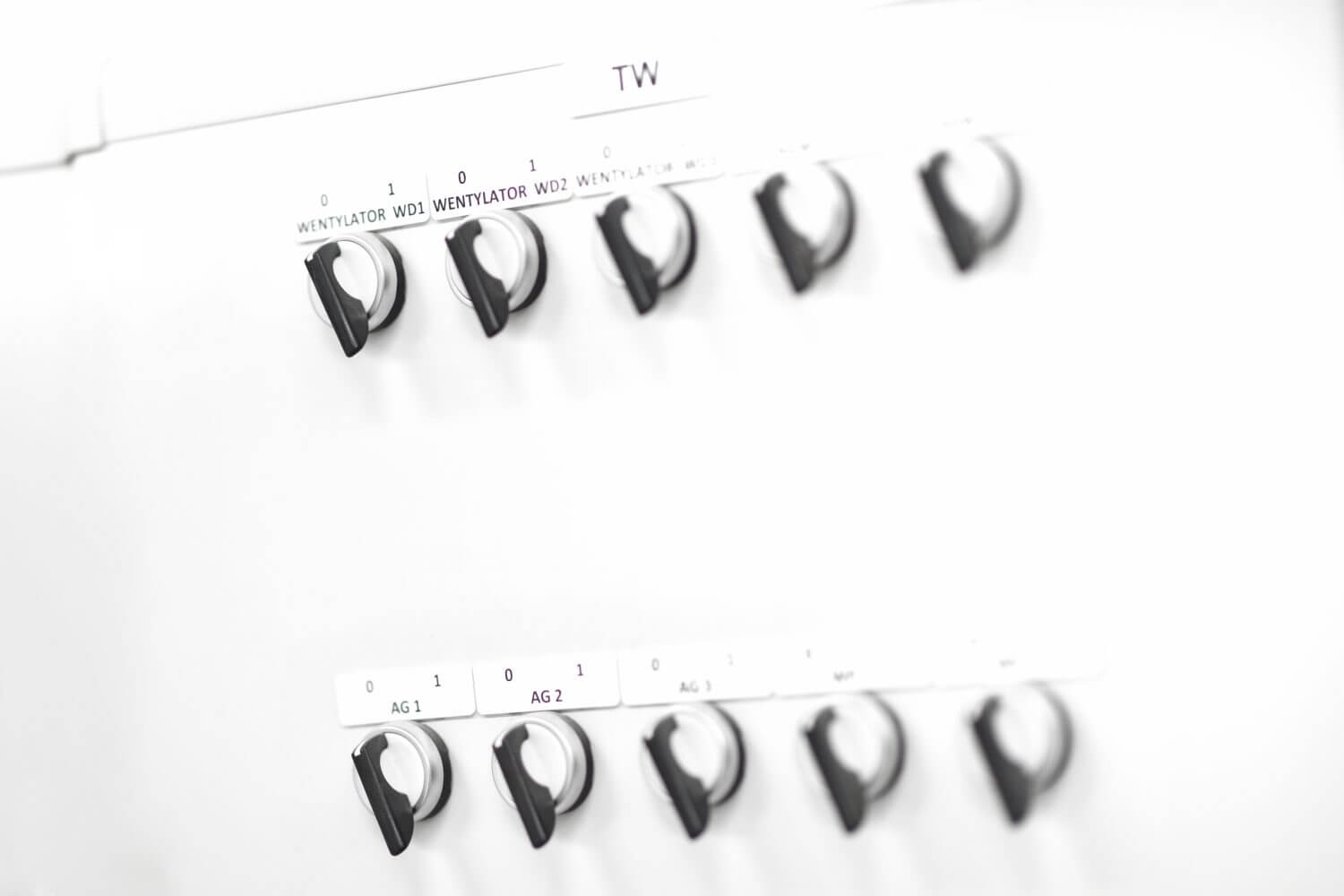 Group of Marine Electricians
Marine electricians are an important group of our electrical department. They have very good knowledge and many years of experience in the maritime industry and work on ship. In addition to experienced employees, we also invest in young and ambitious employees who can cope with even the most difficult tasks we have to do.
They are able to perform electrical installations on a variety of ships from small ancillary units to large fishing vessels.
Our employees use high-quality devices and tools to make their work faster and more efficient.
Frequent vocational training ensures safety at work to avoid accidents involving people and damage to electrical equipment.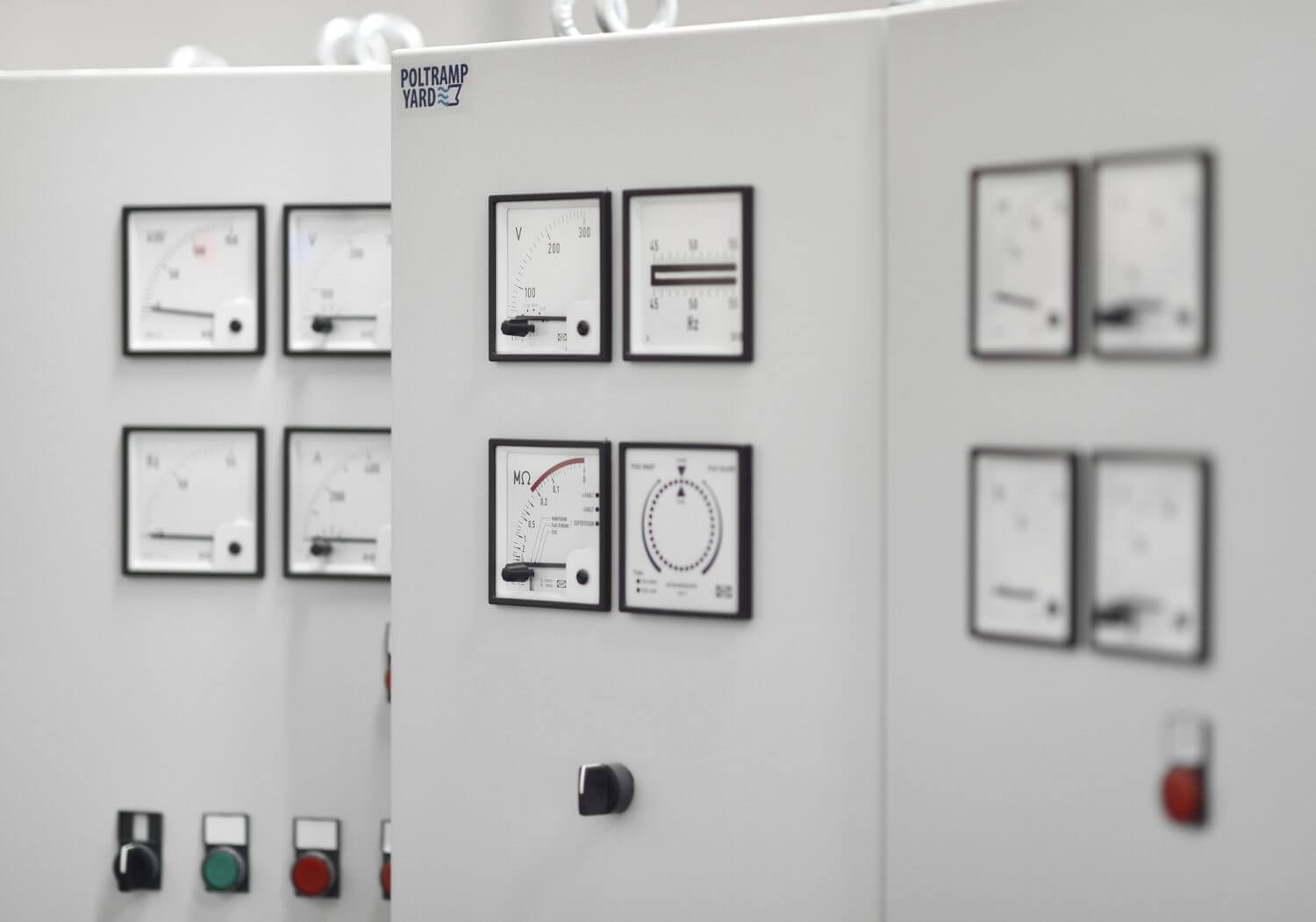 Research & Development Department
Engineers who work in this department are constantly looking for cutting-edge drive and automation solutions. This is to reduce the cost of building electrical installations, to ensure ease of operation and operation of the installation, and to reduce negative environmental impacts through efficient use of electric power.
Employees of this department are also working on the development of electric propulsion systems and developing an integrated automation system so that ships have the highest energy efficiency, which directly translates into operating costs and also meets the high requirements of environmental regulations.